This Is The Age You're Too Old To Be Clubbing...
16 July 2017, 08:00 | Updated: 7 September 2017, 10:50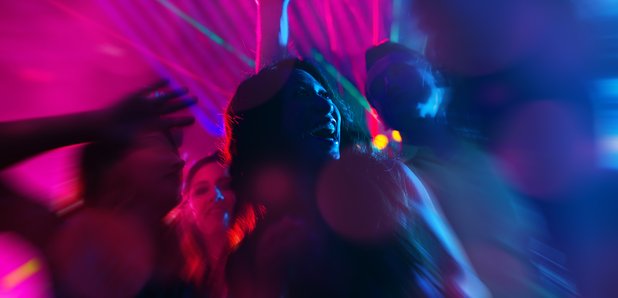 A new study has revealed when should be hanging up our dancing shoes, and it's probably sooner than you think.
Thanks to the likes of Netflix, most people would rather forgo a night on the tiles for a night on the sofa.
But, if this study is anything to go by, we should all be calling it a day sooner rather than later anyway.
As the Yorkshire Evening Post reports, a new study - which appears to have been carried out by Currys PC World - polled people and found that 37 is the age they thought it becomes too "tragic" to go to nightclubs.
Yes, that's right. And unsurprisingly, 37% of respondents thought it was especially tragic to see those in their 40s and 50s surrounded by twenty somethings in pubs and bars.
46% of the respondents preferred to stay in front of the telly than get ready for a night out, while 29% admitted to not being able to face a hangover the next day.
Added to that, of those polled, nearly 7 in ten were relieved when they met 'the one' as it finally meant they could stay in.
Matt Walburn, Brand and Communictions Director at Currys PC World commented: "The Great Indoors study recognises the fact that there comes a time when we appreciate our home comforts more than a hectic social life and it can often be a drag to play the social butterfly at parties and nights out."
But what about all of us who still love a dance and want to stay out and party?
That may very well be the case Mark, but you'll have to just do it at home..
37 year-olds might be too old to go clubbing, but it doesn't say antyhing about gigs.
That's probably why Linda Bowker from Oldham was surprised with tickets to see Royal Blood on tour for her Birthday this autumn, she went absolutely wild.
Watch her reaction in a video which was shared on Twitter by her son-in-law John Tomlinson:
If that wasn't enough, John asked for a special birthday shoutout for Linda from the lads, and they obliged.
See their response below:
This video is so so good! Happy Birthday! From ya boys x https://t.co/0VnhkyKLAv

— Royal Blood (@royalblooduk) July 9, 2017
Amazing!
See you in the mosh pit Linda!
Meanwhile, Royal Blood visited Radio X and played Gordon Smart's Beat The Intro game.
See if they ace it here:
Frontman Mike Kerr also showed off his bruised ribs, which got busted when he fell off the drum riser at their homecoming Brighton gig.
However, we're pretty sure its par for the course most Royal Blood gigs.
Just take a look at the mosh pit from their show at London's Villiage Underground: