The Pokémon Go Madness Returns… With 80 NEW Pokémon!
16 February 2017, 11:30 | Updated: 7 September 2017, 10:50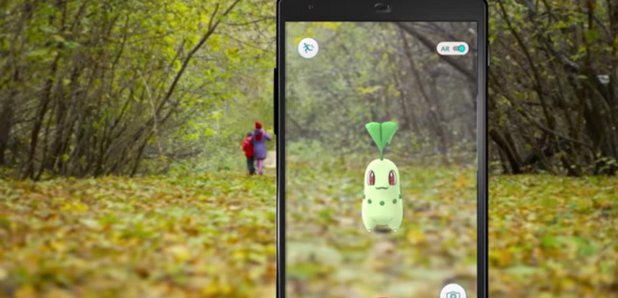 Remember Pokémon Go, last summer's craze, which saw normally sane people turned into obsessive gamers, glued to their phones and often putting themselves at risk?
Well, get ready… because Pokémon Go has is about to reach the next level.
A staggering 80 new Pokémon are set to be released into the wild, giving fans the chance to indulge themselves all over again.
The cult Japanese mobile phone game - which sees the little critters appear on your screen, in your local area via immersive vitual reality tech, and then allowing you to "catch" them - will release the update later this week.
The official Pokémon Go site says: "Chikorita, Cyndaquil, Totodile, and many more Pokémon are nearly here! Starting later this week, you'll have the opportunity to catch more than 80 Pokémon originally discovered in the Johto region in the Pokémon Gold and Pokémon Silver video games."
We're not sure we can cope with this. The site also adds:
"When you encounter Pokémon in the wild, don't be surprised if they react in new ways as you're trying to catch them."
God knows what THAT means. But it could continue to cause chaos and anarchy on the streets all over again.
Last summer saw at least one person do themselves a mischief while trying to find the elusive (and, let's face it, NOT REAL) creatures, while a story claimed that one guy was caught out cheating on his girlfriend by the game.
Gotta catch 'em all!