The Game Of Thrones Season 6 Premiere Got People Making These Porn Searches...
28 April 2016, 12:54 | Updated: 7 September 2017, 10:50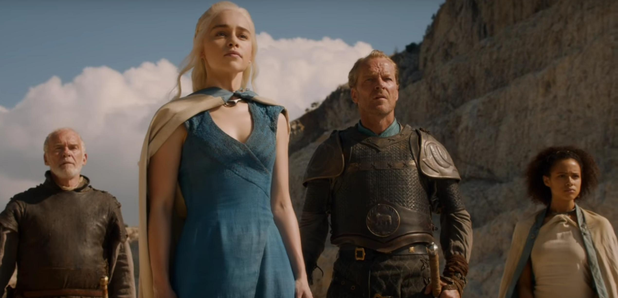 It seems GOT fans got excited over the premiere in more ways than one.
Game Of Thrones is known for its risqué love scenes and nudity, but it seems it still isn't steamy enough for some fans/
As reported by joe.co.uk, Monday's premiere of the hit TV show got people so hot under the collar, it changed their porn-watching behaviour.
During the show itself, Porn Hub reported a 4% drop in people using their website, but what happened after the show was even more interesting.
After the show, the site reported a 370% rise in searches for GOT-related videos, with most users looking for specific scenes of the show and porn parodies.
As for which characters seemed to spark the most desire, Daenerys Targaryen - who is played by actress Emilia Clarke - got the most searches by a country mile, followed by Margaery Tyrell and Shae, who are played by Natalie Dormer and Sibyl Kikelli.
See the of most-searched characters ranked below: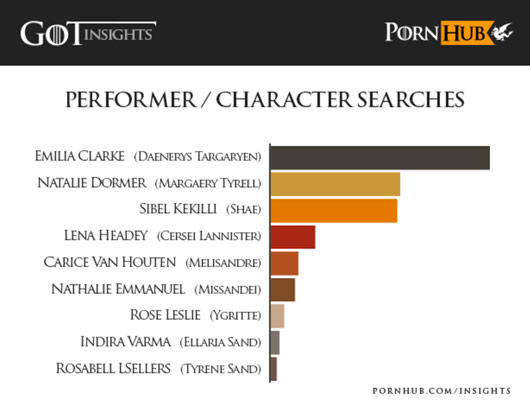 Picture: Porn Hub insights
The adult website added that while there were "too few" searches for male actors to rank in comparison to females, Jon Snow - played by Kit Harrington - was the one who come close.
Maybe next time?
Picture: YouTub/HBO/Game Of Thrones