Takeaway Customer Asks "Don't Judge Me" For Over-Ordering
12 March 2017, 09:02 | Updated: 7 September 2017, 10:50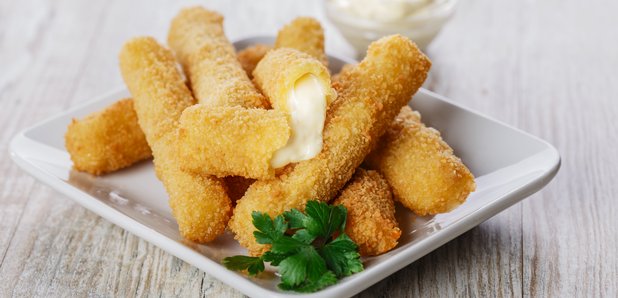 A customer asked a fast food restaurant not to judge her order of three mozzarella dippers.
She claimed she was "excited" they were back on the menu.
A receipt posted on Reddit from Toronto's Fresco's Fish & Chips shop showed the large order of the deep-fried cheesy treat, which came to $21.45, along with deep-fried pickles, coleslaw and two diet cokes, according to the Daily Mirror.
On the comments section of the customer's receipt, they asked not to be criticised for their greedy request as they were "having a bad week" and were "excited" to see the fatty food back on the menu.
They wrote: "Yes I meant to order 3 mozzarella sticks. Please don't judge me. Im having a bad week and was so excited they were back on the menu."
Hey, who's judging?