South Western Rail investigating after worker 'broadcasts porn' to giggling passengers
11 May 2019, 12:35 | Updated: 11 May 2019, 14:42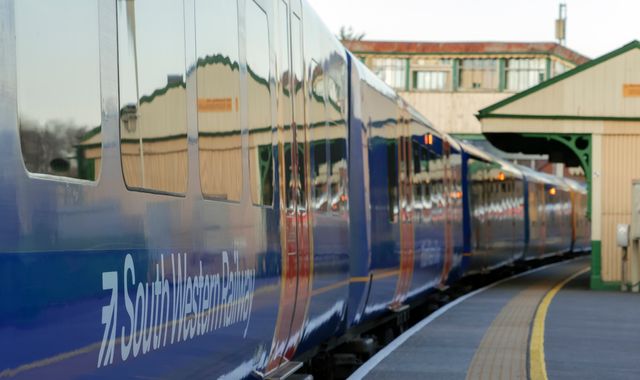 Commuters were left bemused after what sounded like audio from a pornographic film was broadcast on a train's loudspeaker system.
In a video posted on Twitter, passenger Paul Brunton captured the moment giggling travellers were forced to listen to the sexual sounds on their journey.
It appeared as if a South Western Railway employee had accessed the X-rated material while a microphone was live, accidentally broadcasting it to the unsuspecting commuters.
Posting the footage, Mr Brunton wrote: "My tube driver casually watching porn whilst leaving the tannoy system on..."
One woman in the video is heard asking: "Is that coming from the driver?"
Amid the confusion, another answers: "No, it's someone's phone."
Transport for London responded to the clip on Twitter, saying: "Oh dear