Someone Actually Faked Their Own Death To Get Out Of A Relationship...
11 May 2016, 14:00 | Updated: 7 September 2017, 10:50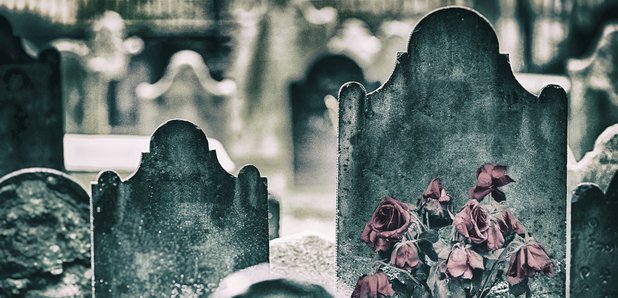 Finally, there's something worse than the infamous fade.
We all know someone who'll will do anything to avoid telling the truth when it comes to breaking up with someone.
But when one guy wanted to end an unhappy relationship, he was so chicken to do it, he decided to fade himself into oblivion.
A solicitor was accused of faking his own death to end a relationship, and - according to Lad Bible - his cruel lie was only discovered after his grieving ex turned up to his imaginary funeral.
According to Roll On Friday, which aims to " provides news, views and gossip on the legal profession," a Coventry-based lawyer was reported to the police and the SRA (Solicitors Regulation Authority) after he allegedly posed as family member, notifying his girlfriend of his death.
But why the need for a funeral, you might ask?
The outlet explains that after being questioned, the solicitor "reluctantly provided details of the funeral, explaining that it was taking place a considerable distance away at Swindon crematorium".
Unfortunately for the lawyer, his distraught girlfriend turned up to the crematorium anyway and was met with very confused staff, who had no knowledge of it taking place.
To add insult to injury, the woman's suspicious mother then called the solicitor's workplace, who informed them that he was working at his desk.
Busted!
The outlet added that although the spurned girlfriend reported him to the SRA for "bringing his trusted profession into disrepute," it wasn't in their remit to "penalise someone for being a spineless coward".