This Is The "Sleaziest" Place In England And Wales...
28 September 2016, 13:36 | Updated: 7 September 2017, 10:50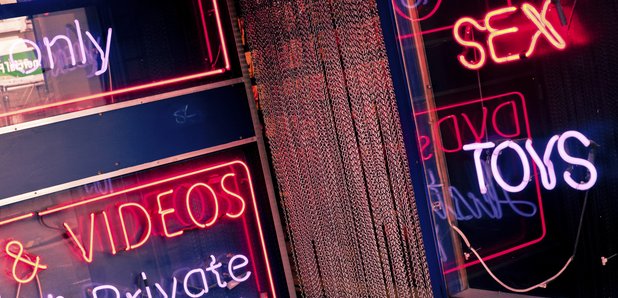 Find out how many sex establishments could be in your hometown.
A study has revealed the "sleaziest" locations in England and Wales.
The Mirror asked councils about the number of licensed "sex establishments" in their area, and have ranked the places in order of the ratio of the population per venue.
Unsurprisingly, the area of Westminster - which houses London's Soho - came out on top, boasting 30 establishments in the area, which included 20 entertainment venues and 10 sex shops.
Now, 30 venues might not sound like that much to you, but the outlet assures us it's the equivalent of one saucy hotspot for every 8,077 people, compared to the national average of one venue for every 138,328.
Blackpool came in at second place, with 6 sex establishments- the second highest ratio with one for every 23,263 people.
The north continued to hold their own, with Newcastle achieving 12 establishments, which accounted for one venue for every 24,407 people.
On the other side of the scale, was the angelic Kingston upon Hull, which had 5 licensed sex venues, with the lowest ratio of 51,799 residents per one establishment.
You know what they say about small towns though...
See the ranking of "sleaziest" areas below:
Westminster - 30 (one for every 8,077 residents)
Blackpool - 6 (one for every 23,263 residents)
Newcastle upon Tyne - 12 (one for every 24,407 residents)
Camden - 9 (one for every 26,784 residents)
Bournemouth - 6 (one for every 32,419 residents)
Weymouth and Portland - 2 (one for every 32,583 residents)
Preston - 4 (one for every 35,326 residents)
Southampton - 7 (one for every 35,648 residents)
Brighton and Hove - 8 (one for every 35,660 residents)
Southend-on-Sea - 5 (one for every 35,740 residents)
Wolverhampton - 7 (one for every 36,344 residents)
Slough - 4 (one for every 36,434 residents)
Liverpool - 12 (one for every 39,882 residents)
Watford - 2 (one for every 48,202 residents)
Lincoln - 2 (one for every 48,533 residents)
Leicester - 7 (one for every 48,947 residents)
Stoke-on-Trent - 5 (one for every 50,330 residents)
King's Lynn and West Norfolk - 3 (one for every 50,338 residents)
Worcester - 2 (one for every 50,664 residents)
Kingston upon Hull - 5 (one for every 51,799 residents)