This Six-Year-Old Was Asked To Draw Her Mum & She Created The Most Brutal Picture Ever...
23 May 2016, 16:37 | Updated: 7 September 2017, 10:50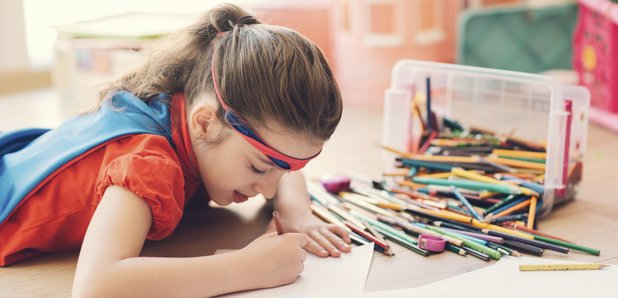 We don't think this will be making it on the fridge.
Kids are known for being brutally honest, and when this six-year-old was asked to draw a pictures of her mum, she proved the theory twice over.
According to this imgur user, her friend's daughter was told to draw what her mum looks like both in the morning and when she's going out... and this was the result:
View post on imgur.com
While the six-year-old's mum looks more like a zombie in the morning, the other drawing sees her looking completely transformed in what can only be described as a very interesting look.
Some imgur users have joked that the nails in the picture seem to support the accuracy of the pictures, while others have questioned the validity of the drawings in the first place.
Either way, we don't think this is making it on the wall.
Kids, eh?