Selfridges Have Launched Their Christmas Store In August, And We Can't Quite Cope
1 August 2016, 17:56 | Updated: 7 September 2017, 10:50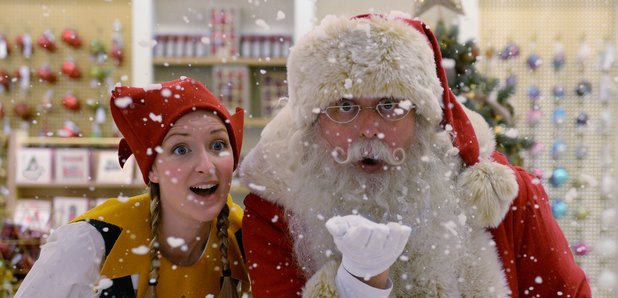 The department store is claiming to host the earliest Christmas store opening in the world this year.
You may be waiting for summer to kick into gear, but it looks like Selfridges are already way ahead of you... so far ahead, in fact, they've already opened their Christmas store.
That's right, despite there being a whopping 141 shopping dates left until the festive holiday, the Oxford Street department store has already dropped the C-word and unveiled its Christmas display on the fourth floor.
Anyone else feeling a bit Grinchy about this?
According to the Evening Standard, their display - which includes 50,000 decorations - has been launched early to make the most of the tourist season and give visiting customers the chance to get their hands on "festive souvenirs".
Geraldine James, Christmas home & decorations buyer at Selfridges told the website: "We've been working on this year's Christmas Shop since Christmas last year.
"We have so many customers visiting from all over the world and eager to snap up festive souvenirs on their summer holidays, which they can't buy at home."
It's not the earliest the store has gone early for Christmas either, once opening it's display in July in 2011.
But, just in case you're someone who actually loves to be reminded of Christmas every single day until it's upon you, this countdown clock should help you out: