Barack Obama's Turntable Set Up Is Pretty Presidential
4 November 2016, 09:25 | Updated: 7 September 2017, 10:50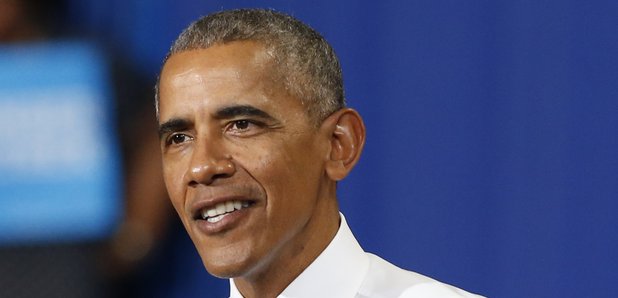 The President's vinyl den at the White House has been shared online.
We all know that President Obama is a proud music fan - he likes to "kick back" at the White House with a Kendrick Lamar album, and fist-pumps to Aretha Franklin.
We never thought we'd get a chance to see his set up though, but thanks to recent images published by Architectural Digest, we now know how the soon-to-be ex President enjoys his tunes.
See his vinyl den below, courtesy of Factmag:
Check out President Obama's turntable setup in the White House: https://t.co/1ovZgZ3rlT pic.twitter.com/XakLwQMX5v

— FACT (@FACTmag) November 2, 2016
The modest deck is suspected to be a Denon DP-300F, and is connected to what appears to be a set of wireless Bluetooth Kanto YU5s. Underneath the desk there's a subwoofer, with a copy of Al Green's "Greatest Hits" leaning against it.
Even the US President - who hosted the White House's first ever festival in October this year - can't escape criticism from die-hard audiophiles though, who have slammed his set-up on social media. Bad luck Obama, its a serious game for vinyl junkies.
@FACTmag Don't put your speakers and turntable on the same piece of furniture, you'll get feedback!

— Tom Waters (@slowboring) 2 November 2016
@FACTmag pretty weak actually @macabresweaters

— BangBangBart (@Hutch__) November 2, 2016
@FACTmag I'd expect a better system for the POTUS.

— Mark V. Official (@Marky____Mark) November 2, 2016