WATCH: School Orchestra Covers Rage Against The Machine, And Absolutely Smash It
15 August 2016, 10:00 | Updated: 7 September 2017, 10:50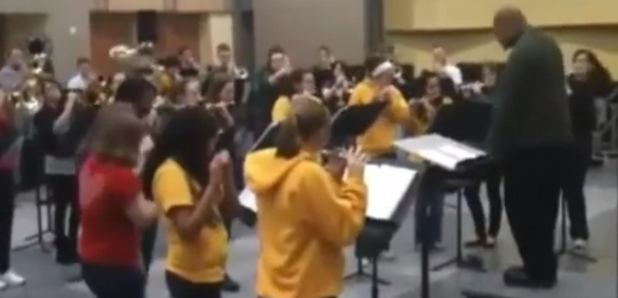 The musical ensemble performed the band's signature 1991 track, Killing In The Name.
There's plenty of choirs taking on contemporary hits these days, but this orchestra's rendition of a classic rap metal hit has definitlely got our attention.
This video, which was posted on Metal & Rock's Facebook page, sees a school orchestra taking on Rage Against The Machine's 1991 single Killing In The Name, and absolutely nailing it.
Watch it below:
Hats off to the girl in the red t-shirt for absolutely for going for it too.
Now, that's the kind of orchestra, we wouldn't mind joining!
PhotoL: Facebook/Metal & Rock