Christmas Is Saved! A Monopoly Hotline Is Being Set Up
23 December 2016, 14:04 | Updated: 7 September 2017, 10:50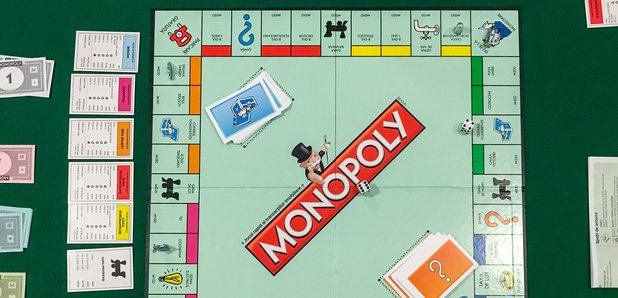 The makers of the classic board game hope to avoid the usual festive arguments with a special service…
Board games! A fine Christmas tradition, or the source of pain, anguish and arguing?
Well, one game manufacturer is here to help. Hasbro, the people who produce Monopoly, are setting up a special Christmas hotline… to clarify the rules of their million-selling money-spinner.
The line will be open between Christmas Eve and Boxing Day, but they are bracing themselves for a busy period after 6pm on Christmas Day, which is apparently the most common time for an argument to erupt.
A recent survey claimed that 51% of Monopoly games end in some kind of family disagreement and that 13% of players are found to have been cheating.
It's been revealed recently that we've been playing Monopoly all wrong for years, and it's this kind of vagueness that the makers are trying to clear up.
Craig Wilkins, Marketing Director of Hasbro UK & Ireland told the Metro:
"We'll have experts on hand with the official rulebooks to instantly settle any disputes, and advice on how to resolve common complaints."
Each person who calls will be given the opportunity to make a donation to Childline.
The Monopoly hotline will be available between 24 and 26 December on 0800 689 4903. It's free to call, but callers are advised to check with their service provider.