Santa's Grotto For Hipsters Is Going To Be A Thing...
13 December 2016, 10:00 | Updated: 7 September 2017, 10:50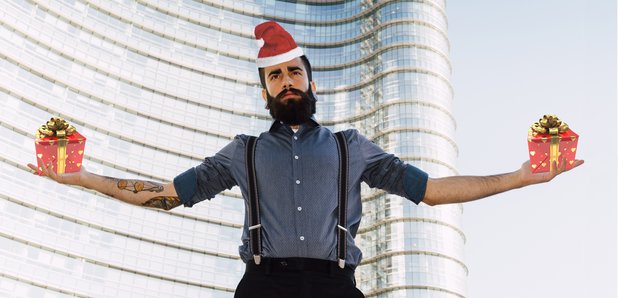 Londoners will have the chance to meet Hip Nic in person at Canary Wharf.
If you're feeling a little too old and cool for Christmas these days, then this rather alternative grotto could be right up your street.
You read that right, Canary Wharf is launching Santa's Grotto for Hipsters... and it is peak London.
At the grotto, you can listen to DJs, drink bucks fizz and meet Hip Nic, who is clearly the most ridiculously hipster Santa of all time.
A Parisian hipster #Santa is setting up a grown-ups' Santa's Grotto in #London.This is A Thing https://t.co/sUvi4Xw3Ji #Paris #HipNic pic.twitter.com/QZOS0jyUUx

— Catherine Nicholson (@ACatInParis) December 13, 2016
If Hip Nic is looking slightly familiar to you, that's because he's Philippe Dumas- one of the most famous older male models around.
Other than just looking way too cool for his age, Dumas boasts a full head of silver hair, a moustache, and a particularly enviable beard at 60 years old, which is perfect to portray a modern-day St Nicholas.
According to the Metro, the idea was borne out of the fact that a survey found that 7 out of 10 Londoners said they were less excited about Christmas than they used to be.
That's just called growing up, surely?
Either way, if you fancy taking a selfie with Hip Nic and checking out the grotto, head to Canary Wharf on Friday 16 December.
He's already on his way.