Samuel L. Jackson's Savage Brangelina Comments Are The Realest Thing Ever...
23 September 2016, 12:24 | Updated: 7 September 2017, 10:50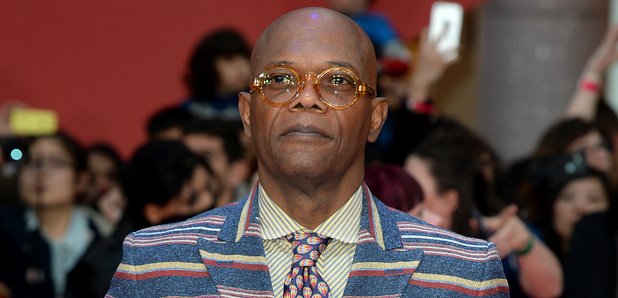 The no-nonsense actor suggested some might be happy the "Wicked Witch lost her husband".
Samuel L. Jackson just got brutal about the Brangelina split and cemented his status as one of the realest actors in Hollywood.
Since the news of Brad Pitt and Angelina Jolie's divorce, the internet has been awash with everything from Jennifer Aniston memes to genuine outpourings of sadness.
But, if we're honest, we've just been a bit...
However, Samuel L. Jackson has just completely changed the game, by speaking about the split in the most honest and relatable way possible.
See the clip of his interview in all it's glory below:
'They're just overjoyed the wicked witch lost her husband' - @SamuelLJackson gets VERY candid with us about the #Brangelina split! pic.twitter.com/xqhKdmPYB9

— Good Morning Britain (@GMB) September 22, 2016
What. A. Legend.
When asked on Good Morning Britain what he thought about the news, the Pulp Fiction actor said: "It's life, people carry on, people do what they do".
But that wasn't enough for the Hateful Eight actor, who added: "There's a huge segment of America that still thinks what he did to Jennifer Aniston was just wrong and are overjoyed that the Wicked Witch lost her husband."
He countered: "There's another segment that thinks it is sad and there's a dissolution of another family… I don't know why it's everybody's business or why people care anyway."
Wow. Trust Jules to deliver us with some truth bombs.