Goodbye VHS: Twitter Remembers As The Last VCR Manufacturer Plans To Stop Production
22 July 2016, 16:48 | Updated: 7 September 2017, 10:50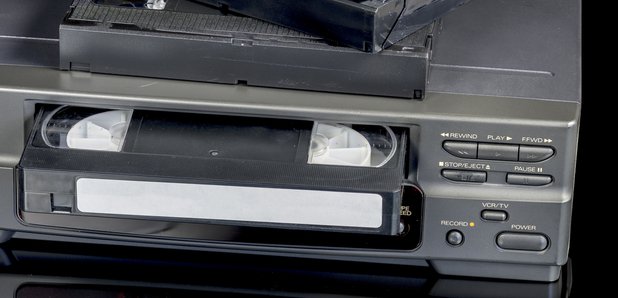 The final curtain is set to close on our favourite fuzzy-screened format.
Get ready to pass the tissues out as the VHS is soon to be no more... kind of.
As the Guardian reports, the last remaining VCR manufacturer, Japan's Funai Electric, are set to press STOP on the production at the end of this month, blaming "a sharp decline in sales and trouble sourcing parts".
And - just like every other relic that we never fully appreciated while it was around, we were happy to moan about it at the time, but now all we can do is think about the good times.
Despite the fact that the VHS hasn't been in production since 2008, the people of Twitter are still mourning in their droves, posting the #RIPVHS hashtag and sharing their memories of the antiquated and soon-to-be obsolete format.
See some of their best reactions below:
#RIPVHS. Still remember the last player my dad bought in '89, it had a massive talking remote. @80s_Kidz @SHARP pic.twitter.com/v5GjQvxD1A

— Adam Jackson (@1974_aj) July 22, 2016
RIP VHS. we had some good times. So many taped episodes of Mr. Bean and Bugs Bunny. https://t.co/bnEj4mSFSg

— Henry Guardado (@HG200) July 22, 2016
RIP VHS i remember watching the Lion King, Pocahontas and my 3rd birthday party.

— Shivam Manghnani (@shivamLM) July 22, 2016
#RIP #VHS. Goodbye tracking. Rewind. Jittery pause. Roll bars. Snow.

— Ben Mars (@MrBenMars) July 22, 2016
RIP old friend
I still have a dvd/vhs combo player hooked up in the playroom... But can't remember the last... https://t.co/lzWZZK8TFK

— Erika Arias (@ErikaAriasFOX61) July 22, 2016
This guy, however, did manage to realise the VHS had left us long ago.
#RIPVHS didn't it die years ago??

— David Richardson (@DaveyGR) July 22, 2016
What others don't seem to realise, is while we may not be able to buy video players anymore, it doesn't mean we can't keep going on our old ones for another good few years.
And if all else fails, we'll always have the magical memories: