Radiohead, Morrissey And More Reborn As Garbage Pail Kids!
2 September 2016, 13:09 | Updated: 7 September 2017, 10:50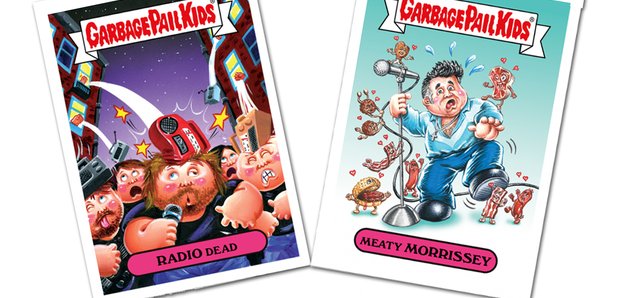 The classic gross-out collectable card series from the 80s is back, in ROCK form.
First launched in the US in 1985 as a series of collectable cards, Garbage Pail Kids delighted and disgusted a whole generation of children (and immature adults) with their daft depictions of revolting brats.
Conceived as an "underground" take on the sugary-sweet Cabbage Patch Kid dolls, even a terrible movie adaptation didn't ruin the reputation of the nasty version. Characters such as "Moist Joyce" (baby in faeces-filled nappy), "Up Chuck" (profusely-vomiting toddler), "Messy Tessy" (little girl covered in snot) and many more images that horrified parents and teachers around the world.
Now, card producer Topps is celebrating the 2016 summer music festival season by releasing a set of Garbage Pail kids based on some stars that you many recognise…
Do any of these characters ring a bell? As usual, there are two versions of of each character:
Meaty Morrissey or Scarilege Smith

Fiery Flea or Affably Anthony

Decked Beck or Hammy Hansen

Overworked Axl or Gunnin' For Rose

Radio Dead or Tortured Thom

Crying Cure or Sobbing Smith

Arcade Fired or Lose Butler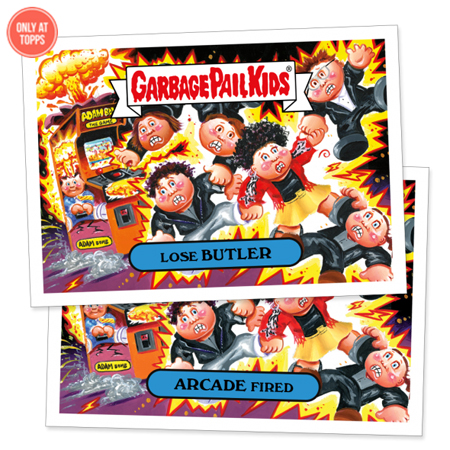 Nice.
The sets of cards are only available to pre-order for a very short time and there's a strictly limited run of each set!
Now, if you'll excuse us, we don't feel so good…