This Professor Found An Ingenious Way To Look Busy...
18 October 2016, 13:30 | Updated: 7 September 2017, 10:50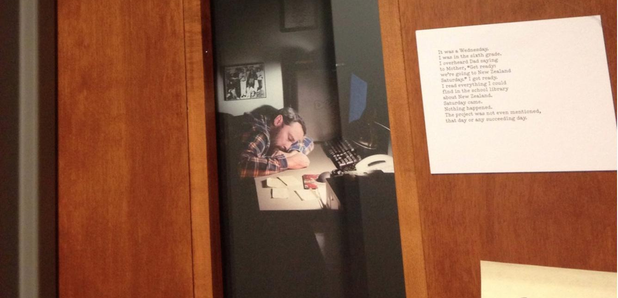 The shaper of minds obviously has a sense of humour.
They say teaching is one of the most demanding jobs in the world, but one professor just went to great lengths to prove it...
Reddit user Jmarrossi took a snap of his college professor's window, which features a very realistic photo of him sleeping in his office.
See the image below: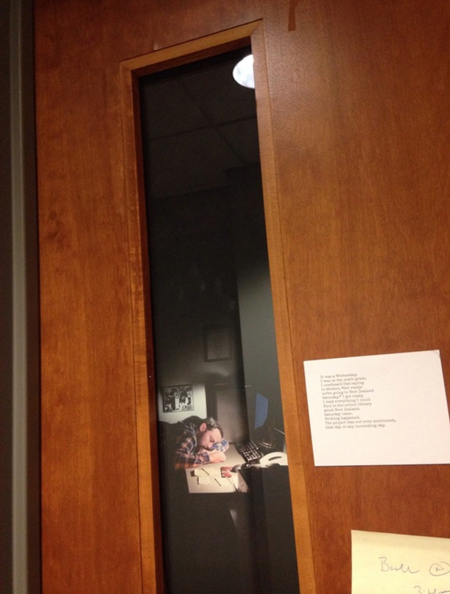 Come to think about it, it's probably got a lot more to do with avoiding his students rather than wanting to look like he's burning the midnight oil, but it's still genius.
Despite it being quite a funny gag, Redditors seem more concerned with the poem which is posted on the right hand-side of the door, and the amount of black ink the teacher's used...
We are wondering what happened when they went to New Zealand, though...
Photo: Reddit/Jamarrossi