Could You Afford Any Of These Fictional Homes?
12 February 2017, 14:00 | Updated: 7 September 2017, 10:50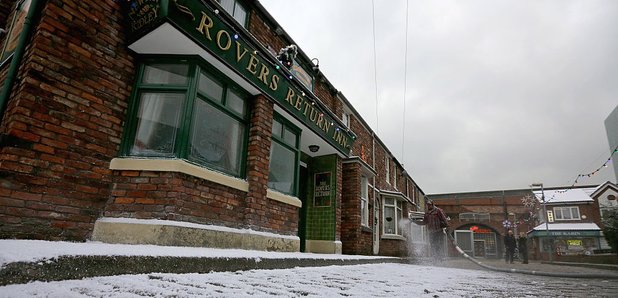 Find out if you could buy Del Boy's gaff or a place on the Corrie cobbles.
The UK's property market is so expensive that most people fear they'll never get on the property ladder.
But how do you think you'd fare when looking to buy Sherlock Holmes' flat or even a two bed in the high-rise from Only Fools And Horses?
Wonder no more, because Which? has looked at some of the most famous fictional homes across the UK, and totted up their estimated prices in today's market.
See some of the best here:
211b Baker Street, London - £1.7 million
It's probably no surprise to anyone that Cumberbatch - sorry we mean Sherlock - lives somewhere incredibly pricey and incredibly posh... even if it is above a shop and is likely to include bullet holes.
Flat 127. Nelson Mandela House, Peckham, London SE15 - £330,000
Even Del Boy's gaff from Only Fools And Horses would cost a pretty penny in this market... but as Which? notes, you might find it harder to get a mortgage on high-rise properties "due to maintenance, service costs and lender's concerns about their demand".
Worth a punt though surely?
Flat 5, Apollo House, Croydon - £220,000
Mark and Jez's 2 bed flat might not be your idea of homeowner goals, but Croydon is definitely up-and-coming, so you might want to take a "Peep" at this for a buy-to-let.
You may want to give it a deep clean though...
Downton Abbey - Downtown Estate, Yorkshire - £72 million
Not that they'd ever sell it to us peasants...
9 Coronation Street, Weatherfield, Salford - £100,000
Yes, we know it's tempting to fight for a property there, but really there's no need. Despite it being one of the most famous fictional streets in Britain, Which? reckons Tyrone's terraced house on the cobbles would set you back a reasonable £100K.
25 Albert Square, Walford, London, E20 - £875,000
Finally the great EastEnders/Corrie debate has been settled. Well, in terms of imaginary house prices, anyway. A Victorian 3 bedroom terraced house just like Dot Branning's with great connections into central London would cost quite a bit... Even if it needs some modernisation.
280 Westbourne Park Road, Notting Hill - £4.9 million
You're also "just a girl" living in a bloody £4.9 million flat!
Let's be fair, the home from Notting Hill was NEVER going to be affordable. Even before Hollywood actress Anna Scott lived there.
And just for extra measure, they've estimated the price of the very non-fictional Buckingham Palace, which - at a staggering £2.2billion - not even the royal family can afford.
That hefty price tag clearly doesn't faze Sherlock, though...