Porn Searches For Trump Family Surge After US Election
18 November 2016, 08:00 | Updated: 7 September 2017, 10:50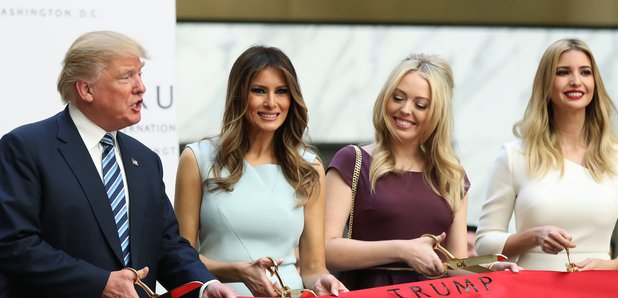 The President Elect and his family have become a hot topic in more ways than one.
Since Donald Trump was elected US President, it's been impossible not to see him splashed all over our news feeds.
But according to Porn Hub, we've been looking up the politician and his family for reasons that have nothing to do with politics or current affairs.
As Lad Bible reports, the erotic website has seen a massive surge in requests for Trump-related content, with the first family-in-waiting amassing 250,000 searches since last Wednesday.
Well he did want to make America great again:
Searches for Donald Trump porn had risen by 874% on the website, while his wife and former model Melania's searches went up by 1,538%.
We doubt she's worried about it though...
Trump's children didn't come away unscathed either, with searches for his eldest daughter, Ivanka, going up by 1,169%.
However, the biggest spike in searches came for Tiffany Trump - the daughter he shares with his second wife and American actress Marla Maples - who witnessed a huge rise by 2,548%.
Now, these Porn Hub stats might be enough to make you cringe... if Trump hadn't made us feel cringe enough already.
In the past, Trump has publicly complimented his favourite child Ivanka on her body, allowed Howard Stern to call her a "piece of ass" and even said he would probably date her if she wasn't his daughter.
Watch the infamous clip from The View here: