A Poop-Themed Café Is Opening In Toronto, So We Wrote This With As Many Puns As Possible...
30 July 2016, 09:00 | Updated: 7 September 2017, 10:50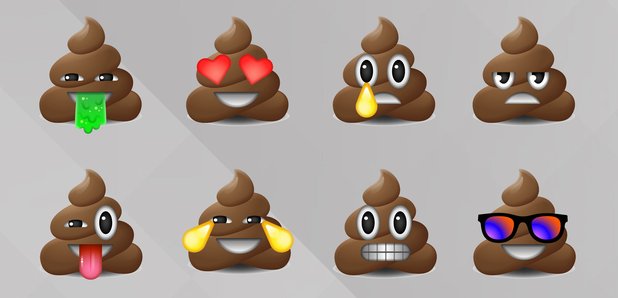 Never tell us we don't follow through with our promises.
A pooped-themed cafe is opening in Toronto, Canada and its set to take the niche restaurant (bowel) movement by storm.
As Metro Online reports, the Poop Cafe - which will be situated in the city's Korea Town area - advertises itself as "Toronto's first toilet themed dessert cafe," and somehow we believe them.
See their delightful poster below:
The bar pledges to offer poo shaped (and coloured) asian-style treats, served up on toilet-shaped dishes, while punters sit on - you guessed it - toilet-shaped chairs.
Cute toilets have arrived... pic.twitter.com/v0wSE3dCTb

— Poop Cafe (@poop_cafe) July 27, 2016
OK, we know what you're thinking... but let's not poo poo the idea just yet, because it's actually tried and tested.
The store's owner, Lien Nguyen, told the Toronto Star she first was first inspired by the concept when she came across Modern Toilet, while visiting her mother in Taiwan.
"We checked out a toilet-themed restaurant and I just loved it," she revealed. It's funny to put food and poop together; it's a great comparison".
She added: "It stayed in my mind for a long time. As soon as I finished school, I said, 'OK, I'm going to bring the restaurant to Toronto."
While her restaurant might not make it in the Michelin star guide, it's got quite a good chance of becoming the number two restaurant in Toronto.
And at the very least, the opening might just attract some famous faeces.
While the bar is set to open in mid-August on 706 Bloor Street West, it's yet to be confirmed whether you'll have to use the back door.
The only question left on everyone's lips is: how flush do you have to be to go there?
Smashed it.