This Just Overtook Porn As The Most Searched Term On The Internet...
14 July 2016, 12:21 | Updated: 7 September 2017, 10:50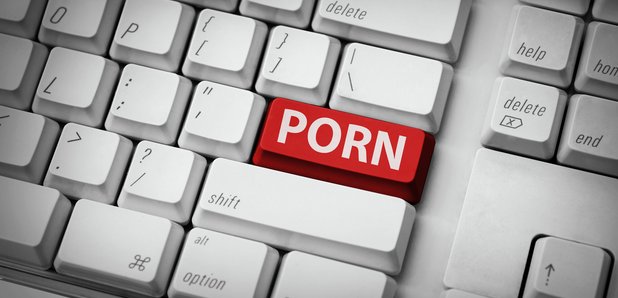 After only a week, Pokémon Go has officially become more popular than sex.
It may have only been out for a week, but Pokémon Go has replaced porn as the most searched term online.
The augmented reality game - which allows fans to capture Pokémon in real-life environments - has had more people searching for Pikatchu... instead of having a cheeky peek or two.
This isn't the first time the people have drawn a correlation between Pokémon and people's sex lives, with these particularly funny observations being made on Twitter.
Doc: Are you sexually active?
Guy: I play Pokemon Go.
Doc: A simple 'no' would've been fine. pic.twitter.com/FzacYcp1V6

— Catch Em All (@CatchThemAlI) July 10, 2016
Father Ends Up Blowing Twelve Guys At Rest Stop Because Of Pokémon Go Sharon I Swear That's What Happened Please Don't Leave Me

— Chris Person (@Papapishu) July 10, 2016
"HEY ARE U TAKING PICS OF MY HUSBAND SHOWERING?"

No! I'm playing PokemonGo. Trying to catch Pikachu

"Oh"

*under breath* peek at chu dick

— OneTriggerTofani (@OneTrickTofani) July 7, 2016
*sighs heavily* if we're really doing this can I tell hot nerds there are Pokemon in my bed or some shit

— Brandy Jensen (@BrandyLJensen) July 9, 2016
Classic.
From the looks of things, Pokémon go is having an even bigger impact on real life, than it is online, with one man even being caught cheating because of it.
According to the New York Post, gamer Evan Scribner was caught cheating when his girlfriend realised the Pokémon he captured was at his ex's house.
"She found out last night at my house and hasn't contacted me since then," Scribner explained.
More of a Pokémon No, then Go, then?
Meanwhile, the game has finally been launched in the UK, and we've even spotted a few creatures in the Radio X office.
Check out this guy visiting Phil Clifton in the Radio X studio.
There's a bloody #Pokemon in the Radio X studio!@philclifton #pokemongo pic.twitter.com/5Pcbm68vuD

— Radio X (@RadioX) July 14, 2016