People Are Trying To Ruin Christmas With Tricksy Veggie Desserts...
29 November 2016, 12:53 | Updated: 7 September 2017, 10:50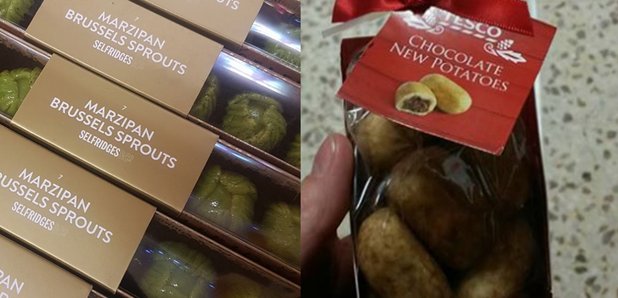 Move over chocolate coins, it's all about chocolate new potatoes now...
They say Christmas 'tis the season to be jolly, but if we're honest, it's basically the season to spend way too much money and eat more treats than we should.
But this year it seems it's not enough to stuff our faces with Christmas puddings, mince pies, chocolate coins, Quality Street, Roses, Celebrations, or chocolate logs. Now we're being sold sweet versions of savoury Christmas favourites too.
These marzipan brussell sprouts were posted by Edwin John to the good people of Shit London, and most people agree they are peak Selfridges.
One eagle-eyed shopper and Facebook user Julia O'Dell also spotted one of Tesco's latest products, which consists of chocolate new potatoes. Yes, really.
See it here: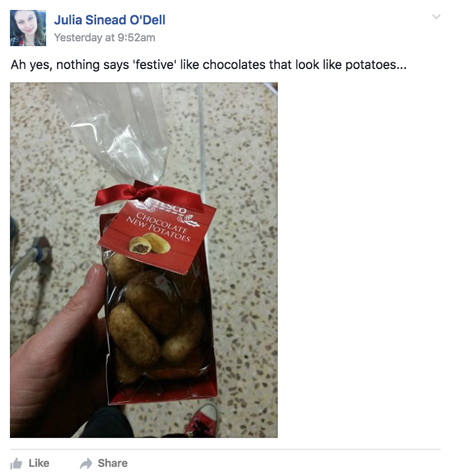 Just why?
We know veggies aren't everyone's favourite, but surely this madness has to stop?
Are you into the tricksy festive veg? Vote below:
Photo: Facebook/ShitLondon