Fowl Play: People Think Nando's Is Leaving The UK Due To Brexit, & They Aren't Happy About It
24 June 2016, 16:06 | Updated: 7 September 2017, 10:50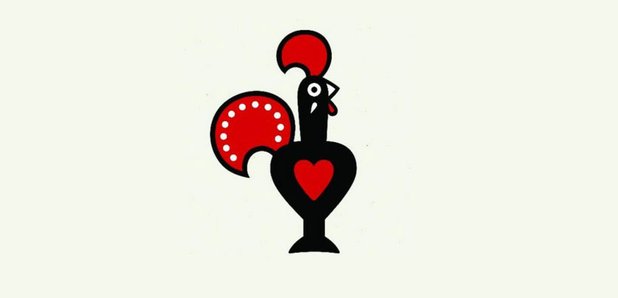 Fans of the chicken restaurant chain were left reeling over the rumours on Twitter... but were they true?
Today saw people from all walks of life share their reactions to the result of the E.U referendum.
Some wondered what it meant for the economy, while others pondered what it meant for the NHS. These lot, however, were just worried about Nando's.
Earlier today, rumours started circulating that the Portuguese Peri-Peri chicken restaurant would have to leave the UK due to Brexit, and of course, all hell broke loose.
@NandosUK this better be banter..... Or I'm cutting pic.twitter.com/CJRfJ2qk7u

— Harris J (@HarrisJOfficial) June 24, 2016
People were quick to share their thoughts on the "apocalyptic" news, with some pledging to cry, or even skip the country.
When u here that ALL Nando's are closing down because the UK is out of the EU #EUreferendum #EURefResults pic.twitter.com/Zp1oW9JOpU

— Hannah Brown (@hanb30) June 24, 2016
Just heard nandos are meant to be closing all restaurants in UK coz were no in the EU, honestly might cry

— Aman Manzoor (@aman_manzoor) June 24, 2016
really hope this a lie about closing nandos, i'm one away from a whole chicken

— Ashley (@1AshleyJordan) June 24, 2016
Anybody fancy one last Nandos followed by a packet of Magic Stars

— Connor Melville (@ConnorMelville) June 24, 2016
What carnage have I woken up to? Nando's is closing. This is apocalyptic stuff.

— tom hannah (@tomhannah1) June 24, 2016
not too sure what's going on but if nandos shuts down I'll kill myself

— lara (@Iarawardy) June 24, 2016
Some were quick to see the positive side though...
On the plus side at least if Nandos closes all the cheeky lads will starve to death

— Ryan (@Ry4njd) June 24, 2016
One Twitter user claimed to call up the posh chicken shop themselves, however, saying the rumours were untrue.
UPDATE !! Just rang nandos and it was just a rumour xx

— Kennedy (@kennedy6_smith) June 24, 2016
Why let that get in the way of a good Twitter trend, though?
Peri-Peri chicken lovers contacted the restaurant chain and spent a few tense hours waiting for a response, which eventually brought good news:
"No need to worry, Nando's is here to stay," the restaurant confirmed in an official statement. "There is no truth in any rumours suggesting otherwise."'
The restaurant finally put their Twitter followers at rest with a post.
Right, let's put these rumours to bed. We are definitely staying in the UK!

— Nando's (@NandosUK) June 24, 2016
And just in case that still hasn't allayed your fears, it turns out they're actually South African anyway...
We're South African... this is awkward. https://t.co/FA6Dma9gI5

— Nando's (@NandosUK) June 15, 2016
Phew.