Mon Dieu! Parisians Have Twice As Many Sexual Partners As Londoners...
6 January 2017, 11:32 | Updated: 7 September 2017, 10:50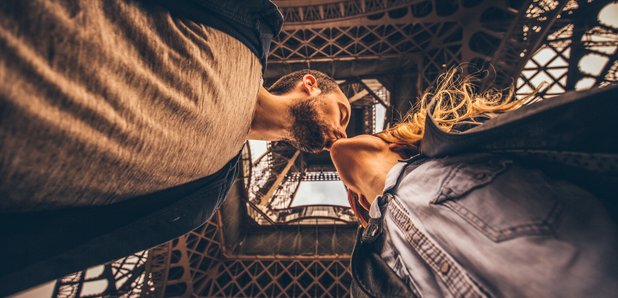 Find out how much our French counterparts are shaming us in the love-making department.
Parisians have twice as many lovers as Londoners, a study has found.
As Esquire reports, research conducted by market research firm Ifop has found the average citizen of Paris will have 19 lovers in their lifetime, while Londoners will only rack up nine.
And it turns out there's a good reason we call threesomes a ménage à trois, as the study revealed Paris to be the group sex capital of the world.
Quelle Surprise...
In fact, the study - which questioned 2000 Parisians for an erotic website - found that over a quarter of men and women in the city admitted to having group sex, while 1 in 6 say they've swapped partners at a swingers' club.
While Londoners clearly aren't having the most varied sex, we can all take solace in the sobering words of one of the most miserable (and fictional) Londoners of all; Croydon's Mark Corrigan.
Nice.