The Original Lyrics To Smash Mouth's All Star Are Pretty Brutal...
10 February 2017, 15:46 | Updated: 7 September 2017, 10:50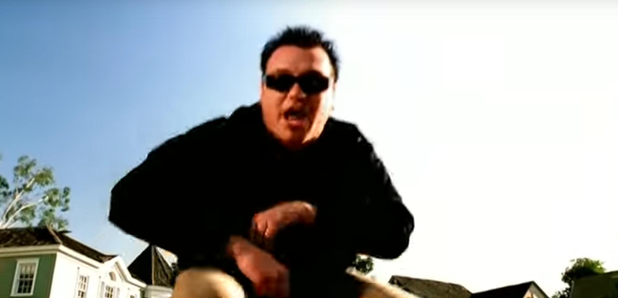 It turns out the band's 1999 hit could have been a very different song.
When we think of Smash Mouth's hit, All Star we, think Shrek and the '90s. What we certainly don't think of is a downbeat vibes or nihilism.
But the original lyrics to the party track have been revealed, and it might just make you view the 1999 track it in a completely different way.
Yesterday the band posted an image of the original All Star lyrics, which showed the single to feature one major change.
#TBThursday #tbt Original "All Star" Lyrics by: @GregCampMusic pic.twitter.com/65zzzT3caG

— Smash Mouth (@smashmouth) February 9, 2017
As one eagle-eyed fan realised, the now-famous line at the end of the chorus, which reads: "Only shooting stars break the mould," was actually supposed to be: "Wave bye bye to your soul".
@GregCampMusic @smashmouth what's up with "wave bye bye to your soul"?

— Andy Cush (@cushac) February 9, 2017
Pretty dark stuff.
Watch the video to the upbeat single we all came to know and love, here: