A Nutella Krispy Kreme ATM Machine Is Really Happening...
6 May 2016, 15:28 | Updated: 7 September 2017, 10:50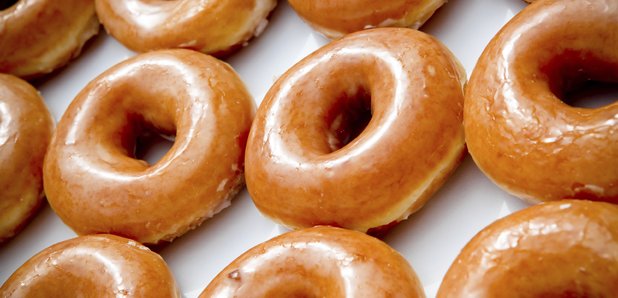 The hole in the wall will give doughnut-lovers the chance to taste their limited edition treat.
Do you love doughnuts so much you wish they were available at the touch of a button? Well, soon they actually will be.
Krispy Kreme's have teamed up with Nutella for a new doughnut called the Nutty Chocolatta, and to celebrate they're setting up an ATM which dispenses the sugary treats.
Top secret! New flavour @krispykremeUK coming soon - head to London Holborn store for a first look! #HoleInTheWall pic.twitter.com/sGKbBRUgWW

— Laura Mulley (@LauraMulley) May 3, 2016
According to the Metro, the pop-up shop will be located at 229 High Holborn, London from 9-21 May, and open from 8am-8pm.
And now for the important bit. How much?
Doughnut-lovers who want to try the treat will have to fork out £2 for the privilege, BUT all the proceeds made from the glazed goods will go to towards the Teenage Cancer Trust.
As if we needed any more reasons to visit?
However, technophobes (and those with old bank cards) may need to get their fix elsewhere, as the special Krispy Kreme machine only accepts contactless.
Sorry.