There's A New Streaming Service For Sleeping Called Napflix...
2 November 2016, 16:08 | Updated: 7 September 2017, 10:50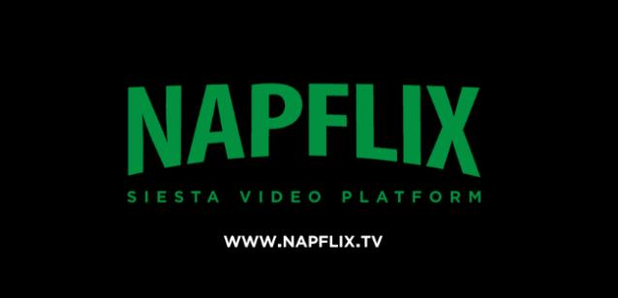 Forget Netflix, the only way to wind down after an evening is by watching something designed to make you nod off.
We all know the pitfalls of Netflix before bedtime; it's basically a recipe for keeping the insomniac within you geared up for a 4 hour series sesh.
But, now there's a platform that's encouraging you to actually "chill," by offering up some boring videos to snooze to.
Napflix is a "video platform where you can find the most silent and sleepy content selection to relax your brain and easily fall asleep," featuring classics such as The Wonderful World of Tupperware or The Apple Farm. We challenge you to be alert after that one.
Or perhaps you're too much of a Tupperware connoisseur and are likely to get yourself hyped up with that one? Well then there's always footage of a chess final that lasts over 3 hours to settle your busy, kitchenware-orientated mind.
The site was created by Victor Guitérrez de Tena and Francesc Pérez who both work in advertising. Though it was initially designed for the Spanish siesta ("taking the siesta to the next level" it claims), it has since become a global sleep-aid for busy, work strained urbanites who struggle to get to sleep.
So next time you feel the urge to watch "just one more episode" of Black Mirror even though you have an early morning meeting the next day, switch over to Papal videos on Napflix instead.