This Tired Mum Accidently Put A Beer In Her Daughter's Packed Lunch...
11 May 2016, 16:30 | Updated: 7 September 2017, 10:50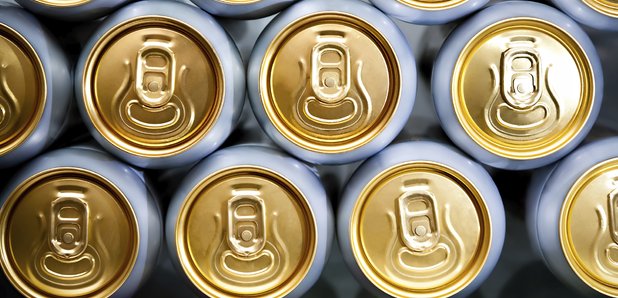 McKenzie Strange found the drink in her bag when she got to school.
A mum was left a little confused and red-faced after she accidentally packed her daughter's lunch with beer.
As reported by Buzzfeed, 17-year-old high school student McKenzie Strange got a big surprise when she opened her lunch and found that instead of packing an energy drink or a fruit juice, her mum had packed US alcoholic drink, Four Loko, instead.
so my mom packed me a four loko for lunch ... pic.twitter.com/3PjgyTtN6h

— kenzie (@KenzieeStrangee) May 9, 2016
Now most of us would probably make the same mistake considering how bright and colourful the can is, but according to their website, Four Loko is a "premium adult malt beverage" which is aimed strictly at "those 21 and over".
We guess her mum didn't get the memo.
Speaking to Buzzfeed, Strange explained the can belonged to her 23-year-old brother and added: "I texted my mom about it and she couldn't believe the mistake she made; she was half asleep when packing my lunch and thought it was a Peace Tea."
Clearly people saw the funny side, as McKensie's tweet's had over 97K retweets and 227K likes to date.
Although, maybe they're just as shocked as we are that she still gets packed lunches at age 17?