Mum Goes Back To Work & Asks For Baby Pics, Dad Responds In Classic Dad Fashion
10 May 2016, 12:38 | Updated: 7 September 2017, 10:50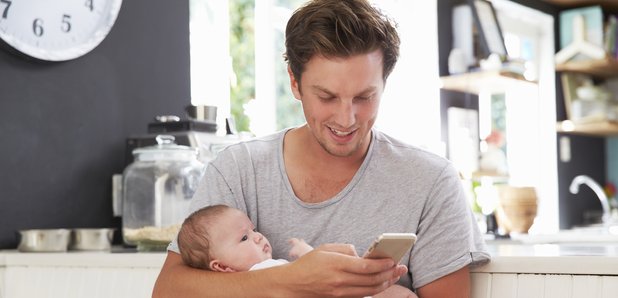 See Matt Coyne take baby Charlie everywhere from pubs to strip clubs.
A woman ended her maternity leave and swapped full-time care duties with her partner, and what followed is what can only be described as top class Dad banter.
Matt Coyne - who runs parenting blog Man Vs Baby - was asked for a pic of baby Charlie by his anxious partner, Lyns, but rather than putting her at ease, he decided to photoshop himself and the baby at the pub, the strip club and even coming out of a cannon.
See the hilarious screen grab of their text conversation below:
Despite it clearly being a joke, Lyns wasn't taking it lying down, and swore she was "coming home to punch (him) in the testicles".
Don't mess with new mums.
Explaining their exchange, the funny man wrote: "Tough week. Charlie's mum's maternity leave ended. So the person in our house who prevents fires etc. returned to work.. Whilst I found myself looking after our little boy properly on my own..
Its true to say that as Lyns walked out the door that first morning there was quite a few tears, sobbing, and protest-soiling.. but, in my defence, by lunchtime I had calmed down a bit."
Someone give this guy his own show!