This Movie Mash Up Puts All Your Favourite Film Characters In The Same Nightclub Toilet
2 September 2016, 11:51 | Updated: 7 September 2017, 10:50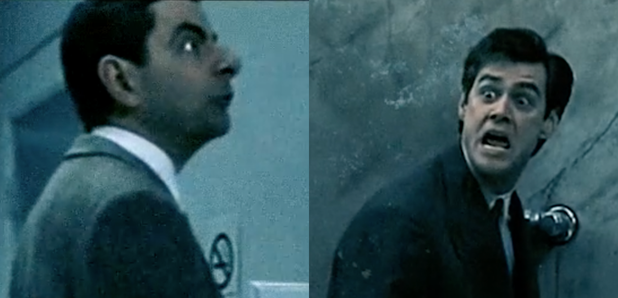 Honestly, it's absolutely brilliant.
If you're not familiar with what Antonio Maria Da Silva does, you should be. His Hell's Nightclub YouTube series smashes together all of cinema's characters into the same nightclub.
So you can watch Scarface partying down with Terminator and James Bond. Basically, he cuts similar clips from different films to make one narrative. And it's seriously impressive. You can check out Antonio Maria Da Silva's work here.
Now, he's done it again, and this time it's solely bathrooms scenes. Picked up by Shortlist, Silva has created an epic mash up of what goes down in the Hell Nightclub bathroom. At one moment Mr. Bean is trying to dry his crotch, and the next Mark Renton is climbing down the Trainspotting toilet.
You've got to watch it to believe it.