Millennials Aren't Actually Very Clever, According To This Study
17 November 2016, 14:29 | Updated: 7 September 2017, 10:50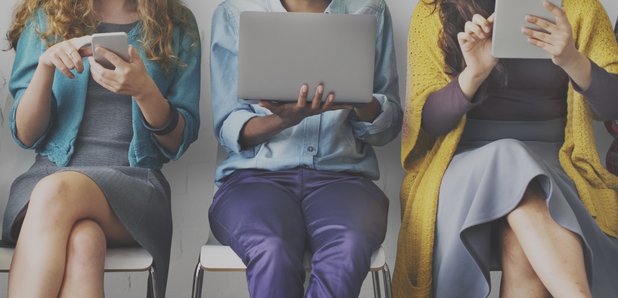 American researchers have found that 16-34 year olds from "technology-rich environments" have weak numeracy and literacy skills.
We can all agree that modern technology has made our lives infinitely easier, but - according to a study - it's may have just made us a bit more stupid too. Well... at least American millennials, anyway.
As Lad Bible reports, The Educational Testing Service (ETS) conducted a U.S study which tested 16–34 year olds' from "technology-rich environments" on their literacy, numeracy and problem solving skills, and found them relatively week compared to their international counterparts.
So, you mean text speaking on Whatsapp and using your Smartphone to divide a bill doesn't make you better at writing or arithmetic?
The good news is that the results don't seem to be so damning for British Millennials. However, it's not looking so great for our friends across the pond.
Despite having the "highest levels of educational attainment" in history, U.S participants scored lower than 15 of the 22 participating countries when it came to literacy, and were amongst the lowest (alongside Italy and Spain) when it came to numeracy.
Though young Brits seem to be doing OK, we should probably thank our lucky stars there's a plethora of hacks available in the form of accountants, ghost writers and life coaches willing to do all the thinking so we don't have to.
And if we can't afford them? We're sure there's definitely an app for that!