The Kids Are Alright: Millennials Are Apparently Having Less Sex Than You Did...
3 August 2016, 16:33 | Updated: 7 September 2017, 10:50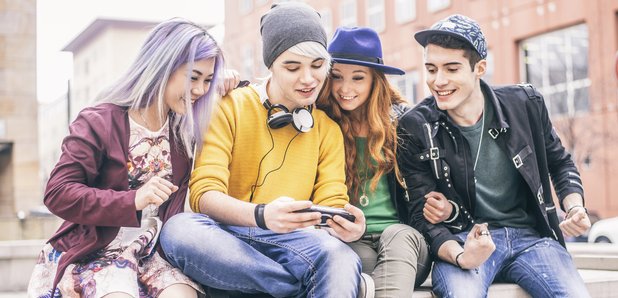 A US study has shown young people born in the 1990s are less likely to be having sex than young adults were 30 years ago.
People are quick to blame millennials for everything that's wrong with our society, but when it comes to sex, it turns out they aren't even getting as much as we did...
As the Guardian reports, a US study has found 90s kids are much later starters than those who were born in the 60s, 70s and 80s, suggesting that the internet and dating apps haven't necessarily made casual sexual encounters more common.
The ongoing research, published in the Archives Of Sexual Behaviour, carried out a survey of almost 27,000 people and discovered that just over 15% of the 90s-born participants reported they hadn't had sex since they turned 18, compared to almost 12% of those born in the 1970s or 1980s and 6% of those born in the '60s.
So, does that mean everyone is actually CHILLING when they Netflix, then?
Ryne Sherman at Florida Atlantic University, who is the co-author of the journal said: "You would expect, based on the popular notion that with apps such as Tinder, it's a group that is looking for hook-ups and not long-term relationships.
"[But] what we are seeing is this group is less likely to hook-up, so to speak, than previous generations."
The authors also noted that while "pre-marital" sex is less frowned upon nowadays, people are living longer and have a lot more options on how to spend their time.
In other words, we had Top Of The Pops and a fumble behind the bike sheds, and they've got Netflix, sexting... and Pokémon GO.