This EuroMillions Winner Wants To Sue Camelot...
13 February 2017, 17:53 | Updated: 7 September 2017, 10:50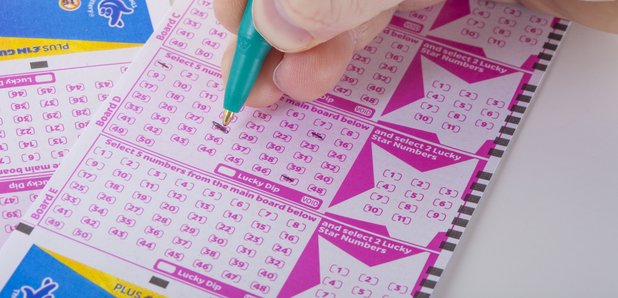 The woman believes she was far too young to win £1m when she got her first ever ticket at the age of 17.
A young woman dubbed "Britain's youngest EuroMillions winner" has blames Camelot for ruining her life after winning the lottery, aged just 17.
Jane Park won £1m when she was still a teenager, transforming her from a £8-an-hour temp worker to a millionaire overnight.
However, According to the Mirror Online, Park wants to take legal action against Camelot after arguing that winning made her life "10 times worse".
The maste Hibs @janeparkx pic.twitter.com/wthgpJEQrZ

— Brad (@Reid94Brad) February 12, 2017
As the outlet reports, Park - who is now aged 21- said: "I thought it would make it 10 times better but it's made it 10 times worse. I wish I had no money most days.
"I say to myself, 'My life would be so much easier if I hadn't won'".
She added: "People look at me and think, 'I wish I had her lifestyle, I wish I had her money.' But they don't realise the extent of my stress. I have material things but apart from that my life is empty. What is my purpose in life?
"I think 18 should be the minimum age for winning the lottery, at the least," she said. "The current age of 16 is far too young."
However, when asked if she would just give her money away to rid herself of the problem, Park reportedly replied: "Nah."
A Camelot spokesman said: "An independent financial and legal panel was set up shortly after Jane's win and we put her in touch with another ­winner, who won at the same age, to share their experience.
"We have been in touch with Jane from time to time since her win to ­offer ongoing support. It is always up to the winners as to ­whether they want to take up that support.
"We will continue to support Jane in any way we can if that is what ­decides she wants."