Man Tries To Sue Strip Club Over £7,500 Stag Do Bill
18 July 2016, 12:09 | Updated: 7 September 2017, 10:50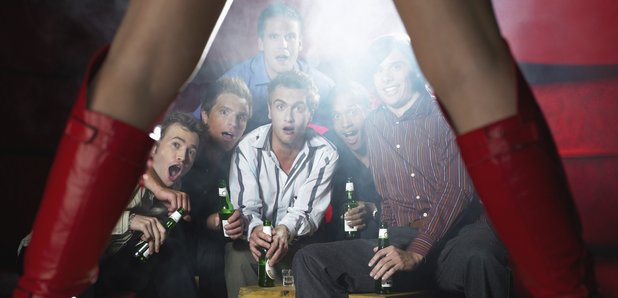 The business manager from Northern Ireland claims the club "exploited" his drunken state, causing him to spend a third of his salary.
A man has attempted to sue Spearmint Rhino strip club for £7,500 worth of bills he incurred after a stag do.
Gil David, 34, from Northern Ireland attended his friends stag do in August 2013, where he claims he was too drunk to realise what he was spending.
As the Metro Online reports, Mr David says he consumed more than 30 alcoholic drinks in just 12 hours and woke to a huge bill from his hotel room, which included £1,800 in tips from strippers he met at the club.
"I wasn't in control of my faculties and didn't realise what I was doing and what I was spending," the business manager said.
"I was coerced into spending what turned out to be a third of my salary in five hours."
He added: "I'm not an oligarch or a footballer."
According to the outlet, both parties agreed to settle, with Mr David receiving a confidential sum.
Do you think he was right to sue? Have your say below: