Man Couldn't Vote Because "Dog Ate His Polling Card"
16 March 2017, 14:23 | Updated: 7 September 2017, 10:50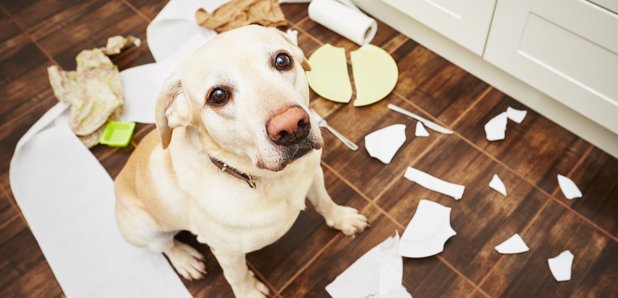 The ancient homework excuse came sadly true for one voter in the recent elections in the Netherlands…
A man lost the opportunity to vote after his dog ate his polling card.
Erik van Bommel of Enschede in the Eastern Netherlands was left stunned after his dog, Nio, tore his voting pass into a thousand pieces on Tuesday night, preventing him from voting in the Dutch General Election.
And after the man contacted the authorities to resolve the matter, he was told no new voting ballots would be issued out to anyone regardless of their situation.
Erik was left feeling angry at his pet pooch for denying him his right to vote.
Speaking to Tubantia Online, he said: "He never takes anything off the table. And now this. And I was so eager to vote. But the municipality said that I should've applied for a new voting pass yesterday before noon. Isn't that weird? Shouldn't it be faster?"
Van Bommel had been advised to stick the pieces of the ballot back together on Twitter, although he has already thrown the tiny fragments away.
BAD dog.