Watch This Make-Up Artist Turn Herself Into An Eerily Convincing Steve Buscemi
15 September 2016, 21:18 | Updated: 7 September 2017, 10:50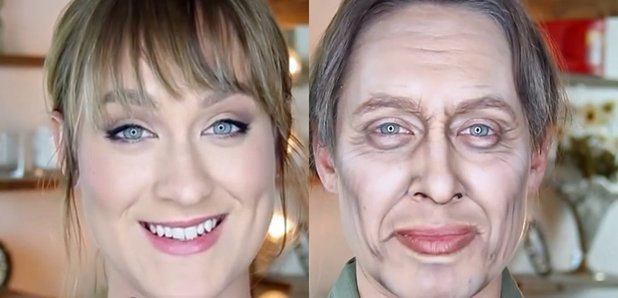 With Halloween just around the corner, many people are already thinking about this year's fancy dress japes - particularly if you're American.
Well, here's a blinder of an idea.
Katelyn Galloway works as a make-up artist and fashion photographer, but in her spare time she shoots videos of her transforming herself into various famous people… and they're not necessarily female.
Watch as Katelyn turns into a terrifyingly accurate version of Reservoir Dogs, Big Lebowski and Fargo star Steve Buscemi.
Take a look - and make sure you watch until the very end.
Creepy, right? But incredible. Imagine the pranks you could pull on your friends and family this Halloween.
Check out Katelyn's blog for some more amazing transformations.
Katelyn is also on Twitter @KIKIGMAKEUP