WATCH: This Genius Machine Sorts Skittles By Colour...
10 February 2017, 16:36 | Updated: 7 September 2017, 10:50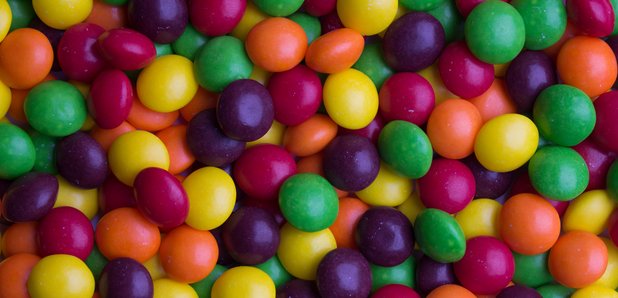 Find out how the impressive machine works in this video.
Everyone has a preference when it comes to Skittles. And even if we can't help it, we always try and leave our favourites to last.
Unless you're a famous rock star and can command an impressive rider full of separated sweets, you probably just eat your Skittles the normal way; mixed up in a packet.
But, now there's a cutting edge machine which has been designed to separate the sweets by colour... and it works on M&Ms too.
See it here, in a video uploaded to YouTube by Willem Pennings:
On his website, Pennings explains his reason for making the impressive piece of tech, writing: "A sorting machine that is able to sort candy by colour has been on my to-do list for multiple years.
"I finally managed to complete it after working on it for several months in my free time. It uses an Arduino controller, stepper motors, an RGB colour sensor and 3D-printed parts to sort several types of candy by their respective colours."
Now we don't know what all of that means, but we applaud him for his efforts.
It turns out Pennings wasn't the only boffin to attempt the feat either, as he cites this YouTube video as his inspiration.
It's safe to say that this kind of technology won't be coming to the public anytime soon, so we'll just have to pick out our favourite colours until it does.
That, or just take the "taste the rainbow" tagline as literally as possible, and try and cram in as many different flavours as we can...
Delicious.