So London Isn't The Least Affordable City For Homebuyers...
1 March 2017, 12:18 | Updated: 7 September 2017, 10:50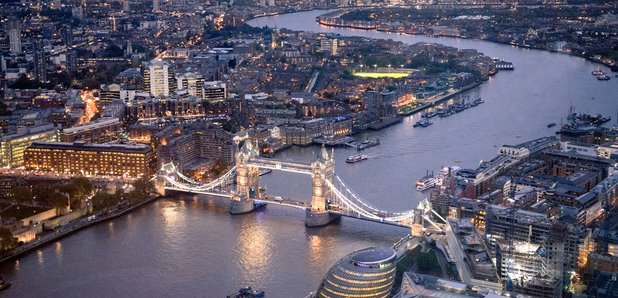 A new report confirms the capital isn't the most expensive when the cost of a home is compared to local average pay.
Londoners are known for moaning about the cost of house prices and their inability to get on the property ladder, but it turns out the capital city isn't actually the least affordable place to buy a home in 2017.
As Esquire reports, Lloyds Bank have released a report which sees "home affordability in cities at its worst since 2008," and names Oxford as its biggest culprit.
Measuring the ratio between average city house prices and average gross local earnings, the bank found the home of the world-famous university to be least affordable, with an average house price of £385,372 in comparison earnings of £36,033- making homes 10.7 times more expensive than the average salary.
Others scoring high on the list were Greater London (10.5), Winchester (10.5), Cambridge (10.3) and Chichester (10.0).
However, Lloyds notes that: "the London average figure disguises considerable variations across the capital with central boroughs significantly less affordable than the Greater London average".
Which means you'll all have to put those viewings for a Canary Wharf penthouse on hold...
When it comes to home-buying, it seems the North-South divide is alive and well, with only Lichfield (8.3), York (7.6) and Leicester (7.6) being the only non-southern cities featuring in the Top 20.
If you're looking for a cheap deal, however, the former Scottish capital city of Sterling has been named the most affordable with homes averaging at £173,847- just 3.7 times the average wage.