Sorry Londoners, You're The Most Unfriendly In The UK...
7 March 2017, 10:11 | Updated: 7 September 2017, 10:50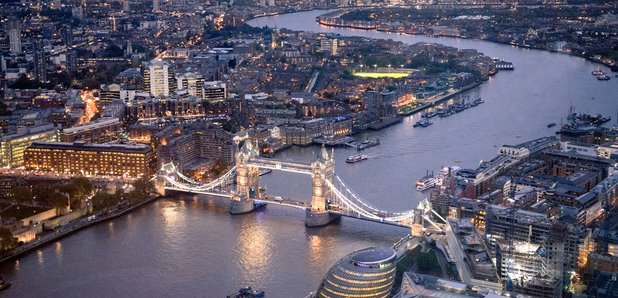 A survey has dubbed the capital city the least friendly place in Britain.
London has been crowned the most unfriendly place in Britain.
As Metro reports, the capital city was rated the lowest in a study which measures the UK in times of safety, cleanliness, and trustworthiness.
The research conducted by Provident Personal Credit surveyed 2,642 residents asking them to rate their cities from 1-10 based on eight separate factors, and when it came to friendliness in particular, London scored the lowest at 6.44, pipping Oxford, Portsmouth and Chelmsford to claim the title.
Although the questions did surround themes such as whether participants knew their neighbours names...
York was crowned the most friendly city in the UK, scoring 7.41 out of 10, while Gloucester came in second place with a respectable 7.32.
Unsurprisingly, third place was taken by the Welsh, with Swansea scoring 7.31.
Londoners don't do things by halves though, and when they lose, they lose big; according to the outlet, the city was in bottom half for every category it was measured on, being crowned the third "least happy" and "least safe" place in the country.
They have got the 24-hour tube though...
And where else would you see this?