Someone Actually Came Up With A Hair Helmet...
4 October 2016, 16:01 | Updated: 7 September 2017, 10:50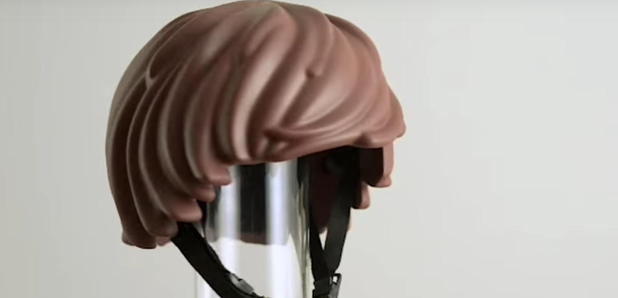 Flight Of The Conchords has a lot to answer for.
Remember that episode of Flight Of The Conchords where Bret invented a hair helmet, so he could show off his barnet while staying safe? No?
Well, it was awesome.
Hair helmet
Now, someone has actually come up with a lego hair version, and it looks even more impressive.
See an image of the creation, posted on Imgur by silmato:
Lego hair bicycle helmet.
Don't all rush out to buy it at once, though, as apparently it only ever made it to the prototype stage.
As Metro explains, the helmet was thought up by two colleagues Simon Higby and Clara Prior, from communications company DDB Stockholm, who made the product as part of their MBA thesis.
After coming up with their best design to try and encourage children to wear bicycle helmets, they asked a Danish design company MOEF to help bring their creation to life.
But what about the lego part, you ask?
Well apparently it was made by removing their hair from a Playmobil toy, putting it through a 3D scanner and enlarging it in order to create an exact replica.
Watch it being made here:
The jury's still out on whether they were inspired by Flight Of The Conchords, though:
Although, the evidence does seem overwhelming...
Photo: YouTube/MOEF AS