WATCH: Legend Saves Falling Boy With Most Unlikely Catch Ever
30 September 2016, 14:59 | Updated: 7 September 2017, 10:50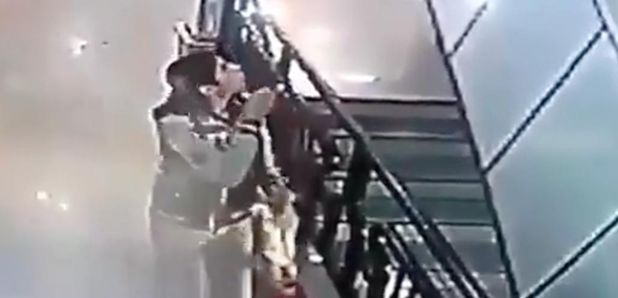 The CCTV footage sees a hero save a child with instinct and rapid reflexes.
A video has gone viral after it witnesses what can only be described as one of the greatest catches known to man.
We all knew that annoying kid at school who did everything that popped into his head, including seeing if he can jump between a gap in a stairwell.
But luckily for this annoying kid who attempted it last year, there happened to be a superhero walking by at the same moment.
In an Imgur post entitled "he must be a dad" a man can be seen looking up at a flight of stairs, before responding in the most epic way ever.
Watch him in action below:
He must be a dad
Talk about Spidey sense!
We don't know what this guy does, but he can look after our kids anytime.
Photo: Imgur/grizzzzzly