You Can Actually Buy KISS-branded Air Guitar Strings
21 February 2017, 13:53 | Updated: 7 September 2017, 10:50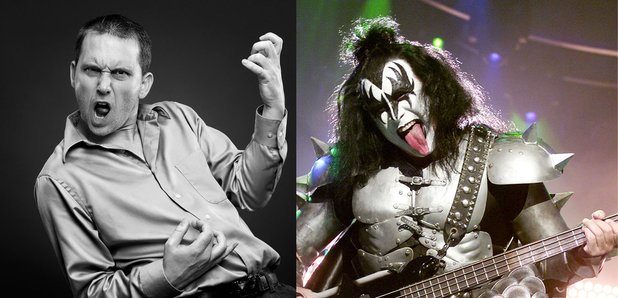 The Rock & Roll All Nite band clearly have a sense of humour.
KISS are known for their ability to flog absolutely anything. Whether it's figurines, phone covers or pinball machines- if you can name it, they're probably selling it.
But this latest bit of merchandise associated with the make-up-loving rockers has to take the biscuit.
A fan who happened to be at the KISS-themed mini-golf hotel in Las Vegas spotted the Crazy Nights rockers are selling their own brand of air guitar strings for $3.99.
See them here, courtesy of Facebook user Christina Vitagliano:
What the bag contains, of course, is absolutely nothing, which you can't argue with if you need to pimp out your air guitar.
Whether you're a big KISS fan or not, spending $3.99 is probably worth it for the gag alone. Plus, if you're in Las Vegas, you're probably used to spending your money on thin air.
The KISS by Monster Mini-Golf website reliably informs us that it's not just tat on offer.
The venue is actuallt "a unique 13,000 square-foot KISS themed attraction that showcases an indoor glow-in-the-dark custom-designed, rockin' 18-hole miniature golf course filled with state-of-the-art video, design and never-seen-before KISS props".
Mega-fans can also play arcade games, get married at their rock 'n' roll-themed wedding chapel, and dance along to a live DJ.
What's not to love?