Kid Swallows Dog Toy… And Squeaks To Prove It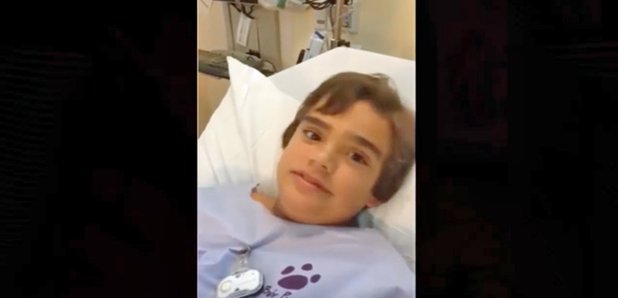 Are the summer holidays REALLY that boring for kids? It would appear so, for one young American lad called Anthony.
He wound up in A&E because he apparently swallowed a squeaky dog toy - God knows how.
Cornered by his mom while lying in bed awaiting treatment, the boy demonstrates his predicament by breathing in an out with a loud, hilarious SQUEEEAAAK.

A doctor told www.today.com that it was more likely the boy swallowed the squeaker, rather than the whole toy.
"I've been practising for 37 years and I've never had a child squeak at me," said Dr. Alfred Sacchetti of Our Lady Of Lourdes Medical Center in New Jersey told reporters.
We bet.