WATCH: Kid Asks Amazon's Alexa For Twinkle Twinkle, Gets Filthy Response Instead
10 January 2017, 13:32 | Updated: 7 September 2017, 10:50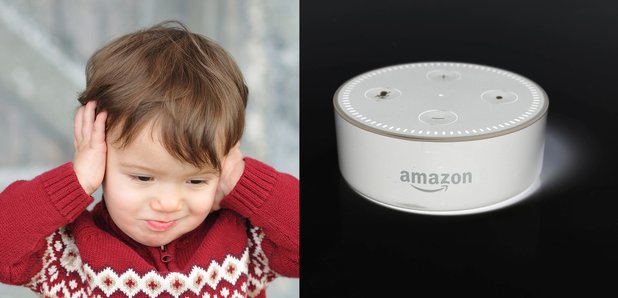 See the hilarious clip, which sees the Amazon Echo device get incredibly dirty.
A video has gone viral after capturing the pitfalls of mixing voice-activated personal assistants like the Amazon Echo with very young children.
The short clip sees a toddler ask the clever piece of kit (otherwise known as Alexa) to hear the popular nursery rhyme, Twinkle Twinkle Little Star, but unfortunately his pronunciation isn't quite there yet.
What happens next is every parent's worst nightmare.
Watch the footage courtesy of f0t0b0y here:
Detecting that the child actually wants something a lot ruder than a nursery rhyme, Alexa then launches into porn radio searches, offering up results for for some very NSFW stuff.
Thankfully there was a responsible adult around to shut Alexa up before it all got too blue, which doesn't make it any less funny!