KFC Made A Chicken-Scented Candle, Because Christmas
8 December 2016, 15:01 | Updated: 7 September 2017, 10:50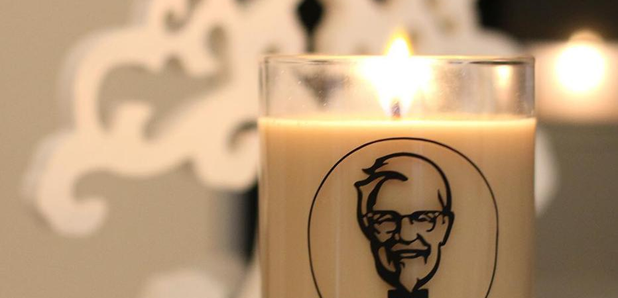 The smelly candle is the next bizarre product to come from the fast food chain.
KFC has created a limited addition scented candle, which (you guessed it) smells just like fried chicken.
See it here:
After showing off their classy candle in a Facebook post, the company launched a competition, vowing to send the product to anyone who could come up with any other great ideas for KFC merch.
Shiz Irani ended up getting his hands on the coveted candle, after coming up with this pretty impressive tagline: "KFC stamps...cause the Colonel always delivers."
Earlier this year, the fast food chain created their own brand of suncream, which promised to keep the sun's harsh rays out, while keeping the fried chicken smell in.
We made a sunscreen and it's free* and it smells like fried chicken and fried chicken smells delicious.https://t.co/fdqaJWcnpY

— KFC (@kfc) August 22, 2016
Yum.
Photo: Facebook/KFC