So Now You Can Get an iPhone Tombstone...
3 June 2016, 14:00 | Updated: 7 September 2017, 10:50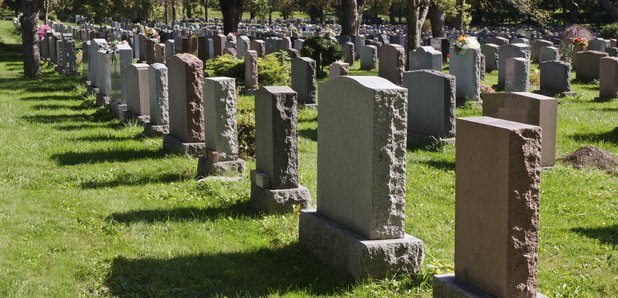 Siberian artist, Pavel Kayuk, first created the piece for a funeral exhibtion.
Funerals aren't the most cheery of topics, but this story's definitely got people laughing.
A funeral company has created iPhone-style gravestones using laser engraving technology, and apparently people have actually shown an interest.
According to the Siberian Times, the tombstone was first made by Serbian artist, Pavel Kayuk, who wanted his company, Autograph, to stand out at a funeral exhibition.
The gravestones can provide an exact copy of the deceased's phone, including its serial number, battery life and chosen screensaver selfie.
See an example of this amazing handiwork below:
Stop the world I want to get off. In Russia you can now get a tombstone shaped like your iPhone...@tobytarrant pic.twitter.com/apVRdNGE5T

— Capital (@CapitalOfficial) June 3, 2016
Wow.
The outlet adds that if you fancy turning your iPhone into an iStone, a gravestone will set you back around $1000, which is almost £690.
We think we'll just stick with cremation, thanks.
So what do you think of iPhone gravestones?