Who Is Putting Up These Horrible NUDE Statues Of Donald Trump?
19 August 2016, 13:40 | Updated: 7 September 2017, 10:50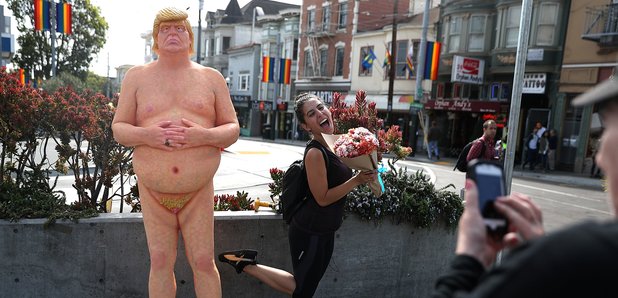 Various US cities have been graced by the "unpermitted erection" - and the banter has begun.
A series of NUDE caricature statues of Presidential candidate Donald Trump have been appearing in various US cities.
New York, Los Angeles, Seattle and San Francisco have all been blessed by the vision of the nude Trump, complete with bright yellow hair.
Bystanders quickly surrounded the statues to take photos, but some of the statues have already been taken down by the authorities.
In New York, the nudey Trump was removed on Thursday night (18 August), to the disappointment of many. However, the banter did not end there, as the local authorities issued a statement about the guerrilla artwork:
"NYC Parks stands firmly against any unpermitted erection in city parks, no matter how small."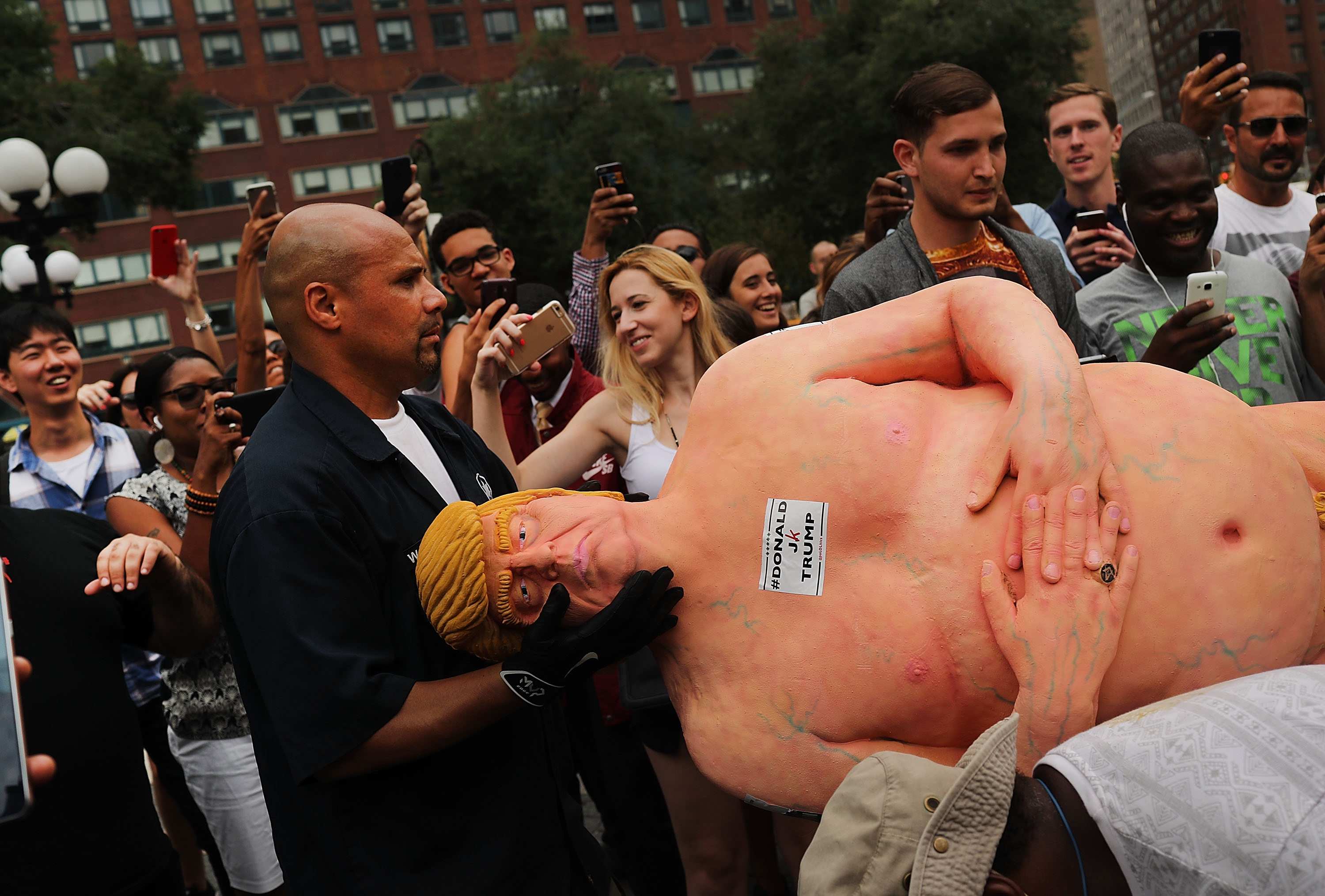 The statues have been created by an "anarchist art collective" called INDECLINE and are titled "The Emperor Has No Balls".
A spokesman for the group, who actually made the figure told The Washington Post: ""Like it or not, Trump is a larger-than-life figure in world culture at the moment. Looking back in history, that's how those figures were memorialised and idolised in their time — with statues."
The artist - named "Ginger" - normally builds monsters for haunted houses in theme parks.
New York's Mayor, Bill de Blasio was asked about the statue and replied: "That is a frightening thought. When he's wearing clothes I don't like him."