WATCH: Home Alone Actor Reunites With Hairy Co-Star After 26 Years
26 July 2016, 14:40 | Updated: 7 September 2017, 10:50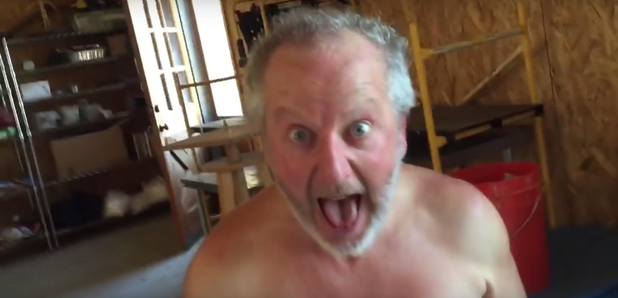 Daniel Stern, who's famous for playing bad guy Marv, has re-enacted another classic scene from the 90s film.
Home Alone actor Daniel Stern has reunited with his "old friend" and co-star from the hit film, 26 years later.
The 58-year-old - who played one half of bad guy burglar duo, Marv, in the 1990 film - has surprised his fans by re-living the moment he came face-to-face with a Tarantula.
Watch his video below:
Despite Stern joking that it was just like the movie, he clearly couldn't pluck up the courage to try and put the "old friend" on his face... or touch it at all for that matter.
But, by the sounds of it, the person filming it was even more surprised by the spider than we were.
See the original film clip below:
The actor first walked down memory lane, by posting a video on Christmas Eve last year.
Watch him in action below:
Picture: YouTube/Daniel Stern