There's A Harry Potter Monopoly Board Out There, And We Want It
3 November 2016, 07:50 | Updated: 7 September 2017, 10:50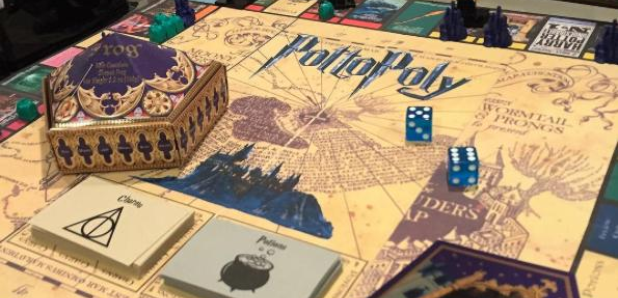 Someone's invented "Pottopoly" - Monopoly for the Harry Potter-loving property mogul.
Monopoly - the classic board game that splits families apart, has been reinvented for Harry Potter fans who need their imaginary property portfolios with a dollop of wizardry and magic.
As Metro reports, "Pottopoly" is a handmade version of the game created by Etsy seller, Kristen Roedel, and comes complete with six figurines inspired by your favourite Potter characters Harry, Ron, Hermione, Voldemort, Snape, and Draco.
Roedel also assures players that the set comes with a gratuitous "overabundance of joy" in case you've become cynical about the board gaming experience.
See an image of the boardgame below:
Harry Potter Monopoly...One for the Christmas list https://t.co/n1RpkqirWE pic.twitter.com/GeA7L2XNYI

— The Juice Academy (@TheJuiceAcademy) November 2, 2016
The game play stays true to its predecessor, but the property has been given a Potter-inspired makeover as cottages and castles replace the original houses and hotels.
Oh, and instead of Chance and Community Chest cards, you're given Charm and Potion cards.
Basically it's a Potter fan's dream. Well, it would be if Roedel's game wasn't currently sold out.
However, something tells us that shops a-plenty are going to be all over that before Christmas, so watch this space!
Photo: Etsy/Kristen Roedel