WATCH: The Guy Reading Fake Book Covers Is Back, And He Has A Friend...
18 May 2016, 13:26 | Updated: 7 September 2017, 10:50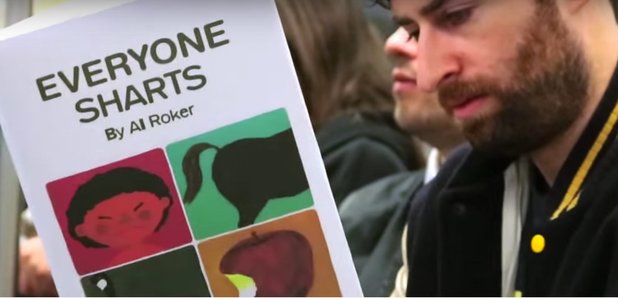 The comedian has returned to the New York subway with a female accomplice.
Last month we introduced you to Scott Rogowsky, or "Reading Train Boy," who was pretending to read some hilarious and offensive book covers on the New York subway.
Now it looks like he's back with a female accomplice in fellow YouTuber Akilah Hughes, who helps him get even more lols in.
The video, uploaded by Running Late Show sees the pair reading ridiculous titles, including the Joy Of Cooking Meth, Why Everyone Sharts, Math For Non-Asians and Ass Eating Made Simple.
Watch their video below:
They've even thrown in some up-to-date musical references, with a picture of Prince alongside the title, How To Fake Your Own Death.
If only that one was real...